ESONE® PTFE coated fabric is widely used as release tape, release sheet or release belt in automotive industry, these high performance material ensure high quality of finish product and faster production with less downtime.
Applications in automotive is including plastic moulding and processing equipment, rubber processing, lamination processing, actuator lining for electromagnetic solenoids, non stick head blanket for forming, welding and others.

Compression Moulding Releasing
Compression moulding is a cost effective processing for the production of high tensile and lightweight automotive parts.
ESONE PTFE release tape, release belt and release sheet is a processing aid for bonding, converting or shaping materials into composite parts. Our product will protect the reusable moulds and offer easy release surface, and due to the superior heat resistant property, high mechanical strength and strong abrasion resistance, the high quality of finish product and high production capacity will be ensured.
ESONE PTFE release sheet and release belt is workable for any kinds of compression moulding equipment, with features including guidable edges, different types of joints, smooth or texture surface and others.
What kind of product can be made by ESONE release fabric
Car flooring
Dashboards
Door Panels
Head Liners
Parcel Shelves
Trunk Trims
Wheel House Covers
Other parts for NVH control
Thermal & Pressing Lamination Manufacturing
Thermal lamination is a typical process for producing lightweight and high performance composited material in automotive industry.
ESONE PTFE release fabric is a important aid for the lamination operations of decorative material, organo sheet, molten polymers, adhesives and others. These PTFE coated fabric is used as release sheet or conveyor belt due to the excellent temperature resistance, abrasion resistance and easy release surface. ESONE release solutions will ensure the excellent surface of finish product and maximum the output & machine productivity.
ESONE defect free and smooth PTFE coated fabric offer long lasting release property, we are your reliable partner for high performance product.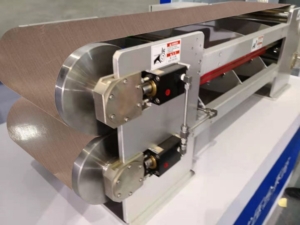 What can be made by using ESONE PTFE coated fabric
Dashboards
Door Carrier
Door Wells
Glove Compartments
Parcel Shelves
NVH Parts
Low Friction Actuator Liners
ESONE® PTFE coated fabric is the effective friction control solution for the fast reacting EM solenoids for automatic transmissions, carbureter, solenoids.
These PTFE coated fabric is lightweight and flexible composite material that act as a low friction liner, by reducing the level of friction and enabling improved transmission reponsiveness, this liner assit in making carbureter & solenoids more efficient in energy.
ESONE Teflon coated liner can offer long lasting performance and help the economics of automobile by reducing the space and weight.
Carbon Fiber Composites in automotive industry like doors, side mirror, hoods and life-gates are the easiest options to reduce the weight of vehicle, and other significant options such as seats, under-tray, instruments, engine covers is expected to nearly double usage from 2015 to 2020.
ESONE PTFE coated fabric is used as release sheet or release belt in the production of carbon fiber prepreg, such as heat press processing, vacuum bagging system and others.
By using PTFE bleeder cloth, the carbon fiber prepreg will have a excellent shiny surface or a textured surface, for example, PTFE coated fabric industrial series is used for the manufacturing of carbon fiber sports equipment in order to increase the skin friction.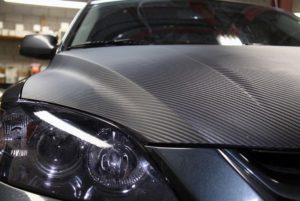 Rubber extrusion & curing
ESONE PTFE coated fabrics are a perfect solution for the rubber extrusion and curing line. Our product widely used in the manufacture of rubber profiles, ESONE PTFE belts can continuous working below 260°C and offer excellent release during curing and cooling of PVC, PU, PE or others.
The non stick surface means that nothing will be left on the Teflon belt, this belt will transfer rubber through the microwave oven or electric oven for curing process and the rubber will has excellent smooth surface.

Tire cord fabric manufacturing
Tire cord fabric is used as reinforced material for automotive tires, it is designed to keep tires in shape and prop up vehicle weight, which has a important impact on the performance of tire.
During the manufacturing process, high performance polyester yarn and nylon get twisted and woven into fabric, and in order to increase bonding between rubber and fabrics, the adhesive latex will be added to the fabrics.
And ESONE PTFE adhesive fabric will be stuck to the roller for the easy release in the heat-treated process, the dimensional stability of tire cord fabric will be improved in this process.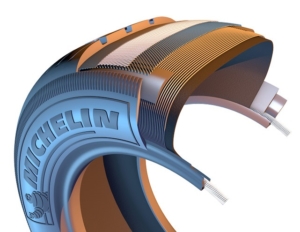 PTFE Adhesive Fabric for Automotive
Image
Style
Standard Width(mm)  
Please ask for other widths
Backing Thickness (mm)
Total Thickness (mm)
Weight
(g/m2)
Adhesive
(N/cm)
Tensile Strength Warp/Fill
(N/cm)
YS7008AJ-ESONE
1000, 1250
0.08
0.13
155
4.4
104/98
YS7011AJ-ESONE
1000, 1250
0.11
0.16
230
5.4
240/200
YS7013AJ-ESONE
1000, 1250
0.13
0.18
270
5.4
240/200
YS7015AJ-ESONE
1000
0.15
0.20
316
5.6
240/200
YS7018AJ-ESONE
1000
0.18
0.23
370
5.6
320/302