The demands for engineering coating is increasing and diversified, environmental concern is also being considered as an integral part of the design process. For improving future market competitiveness and reducing the environmental impact, we must pay our attention to processes that use the minimum of resources.
Thermal spraying is an attractive coating technique, since it provide a wide choice of processes and materials that have a reduced impact on the environment when compared to tranditional plating processes.

Silicone coated adhesive masking tapes
Thermal spray coating techniques such as HVOF (High Velocity Oxygen Fuel), flame powder spraying, arc wire spraying, flame wire spraying, plasma spraying and cold gas spraying, have challenging working environment in the high temperature, high stress abrasion, high corrosion and high thermal degradation.
ESONE masking tape is the excellent non stick solution for thermal spray applications, and a variety of thermal spray masking tapes are available for chose according to customer's applications and needs.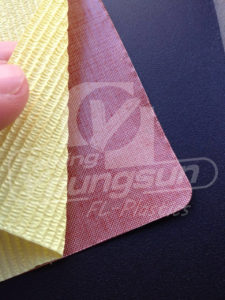 APPLICATIONS:
Grit Blast
Twin Wire Arc Spray
Flame Spray
Plasma Spray Coating
Gas Fuelled HVOF
Liquid Fuelled HVOF
Shot Peening
Multi-Layer silicone coated masking tapes
ESONE multi-layer Silicone coated masking tape is the enhanced tape with excellent strength in order for working in very harsh environment, it is laminated with 2 layers of silicone coated fabric and coated with silicone pressure sensitive adhesive.
This 2 layers masking tape has superior non stick surface, high abrasion resistance and excellent adhesion to steel or itself, which will provide the extreme clean release from thermal spraying.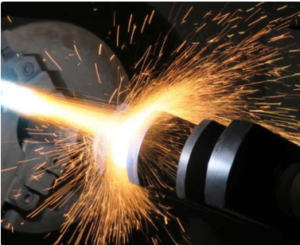 APPLICATIONS:
Grit Blast
Twin Wire Arc Spray
Flame Spray
Plasma Spray Coating
Shot Peening
ESONE fiberglass adhesive tape is coated with high quality silicone adhesive or acrylic adhesive, it can be used for the primary and secondary masking application. This tape is very easy to use and have good abrasion resistance without leaving a residue upon removal.
One side adhesive or both sides adhesive is available for chose depands on customer's applications.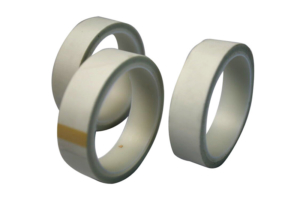 APPLICATIONS:
Vinyl liner masking for polymer spraying
Masking for metalizing and plasma spray
Electrical insulation of wires and cables
ESONE aluminum tape is made with aluminum foil and fiberglass cloth laminated with silicone adhesive, which can offer the durable masking protection.
This aluminum tape is easy to use and has excellent non stick surface which will release cleanly from metal surface and leave clean edge lines.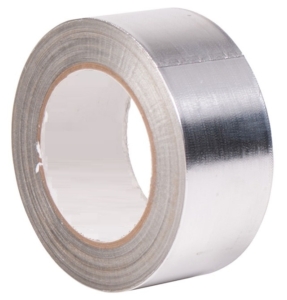 APPLICATIONS:
Masking for metalizing and plasma spray
ESONE silicone coated fiberglass fabric is coated on both sides which can offer the large covering surface and non target surface for thermal spray processes.
This silicone fabric is durable and can offer a secondary masking surface.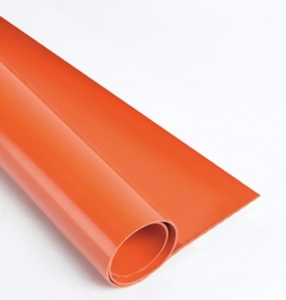 APPLICATIONS:
Thermal spray masking
Food handling operations
Shrink tunnel curtains
Gasketing