ESONE 2023 Version- Sample Book of PTFE coated fabric and Silicone coated fabric! The samples is including:
PTFE Coated Fabric
PTFE Coated Adhesive Fabric
PTFE Laminated Fabric
PTFE Kevlar Fabric
PTFE Fabric for Insulation Jacket
PTFE Mesh Fabric
PTFE Heavy Belting
Silicone Coated Fabric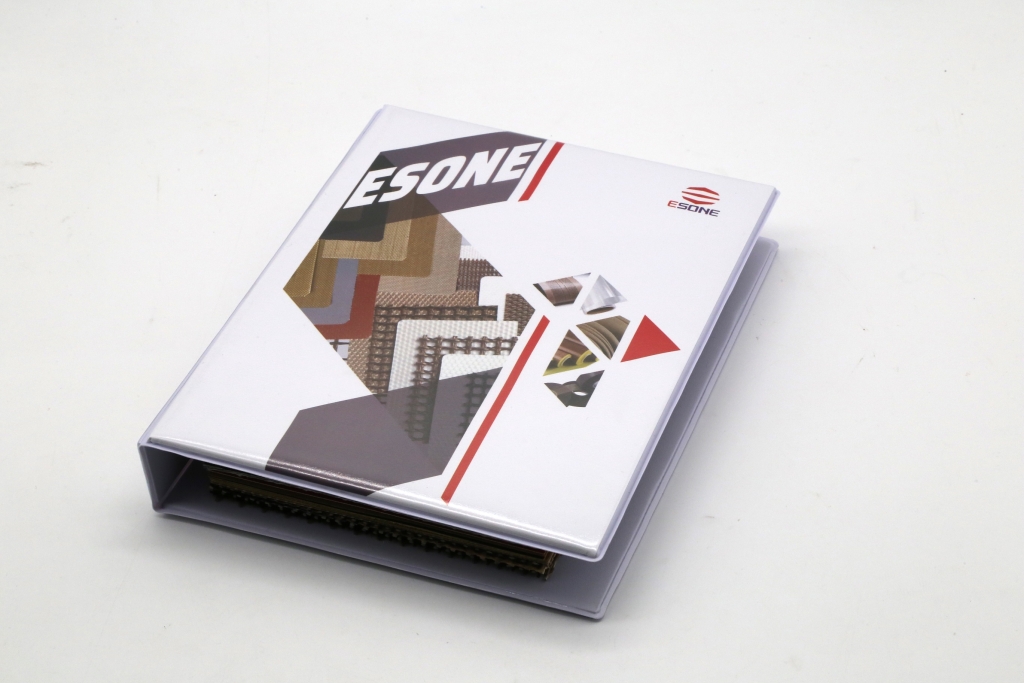 ESONE is the leading manufacturer of PTFE & Silicone coated/laminated fabric and belt for more than 20 years. We are specialized in PTFE and Silicone coated fabric, PTFE pressure sensitive tapes, PTFE conveyor belt, PTFE film, PTFE non-stick baking liner and Silicone baking mat committed to offer high performance and competitive price through technical innovation and engineering experience.
High quality product and competitive price can be offered! Would like to check the PTFE fabric sample and Silicone fabric sample? Contact with us for free sample book deliver!