ESONE® excellent release solution is the effective productivity assistant for consistently delivering food from production to baking, steaming, vacuum dyring and grilling processes.
Due to the excellent non stick surface, ESONE high performance Teflon coated belt and Teflon release sheet can provide the long lasting property and minimize the off time in the production line of customers. And ESONE high quality PTFE coated fabric is specially coated in order to resist the working environment with high grease, high pressure and continuously operation.

Due to the superior long lasting non stick property, ESONE PTFE conveyor belt is the excellent release solution for the contact grilling application. And ESONE Teflon belt for food processing industry is coated with special formula, in order to resist the extreme heat, high oil, abrasion, moisture permeation and continuously pressure on the belt. These belts have superior dimensional stability for improving tracking and belt life.
For contact grilling application, ESONE enhanced the surfaces and construction of traditional PTFE coated fabric, offering the most long lasting, most consistent and reliable performance. This performance will help customers to achieve a better level of product quality and minimize the off time of the machine. And because of the long lasting property, our team will help customer to save the cost by keep using our Teflon belting!
The properties of ESONE Teflon belt for contact grilling
Resist to high oil
High resistance to wear
Superior mechanical strength
Resist to moisture permeation
Excellent long lasting non stick surface
Continuously working under 260°C(500°F)
Tortilla & Crusts Manufacturing
In ESONE, you can get the durable tortilla press belting and reliable service!
With the special formula and construction of the Teflon belt for tortilla industry, the output of customer's product will be increased and the cost for production will be reduced, because of the excellent long lasting non stick surface and high mechanical strength of ESONE belts.
The quality of ESONE Teflon belt is better and better due to the increasingly customer's demand in a more non stick surface, more oil permeation resistance, better heat transfer, stronger abrasion resistance and a superior dimensional stability in order to resist the repetitive contact with heat press.
Let's help to keep your production lines running continuously smooth!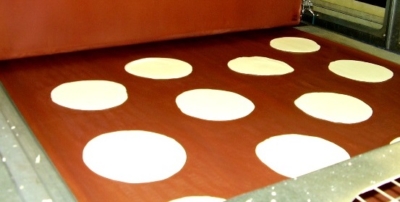 The properties of ESONE Teflon belt for tortilla & flatbread production
Outstanding heat transfer
Strong abrasion resistance
Resist to high oil permeation
Excellent long lasting non stick surface
Continuously working under 260°C(500°F)
Superior mechanical strength for resist repetitive heat press
ESONE high quality grill release sheet is workable for both upper and lower fast food grills, which guarantee the even heat sears the food and offer the continuously non stick surface for any kinds of food. The excellent abrasion resistance and tear resistance sheet has durable lifetime, these sheets can resist high temperature, oil permeation and offer long lasting property!

ESONE Teflon belting is the release solution for industrial pet food & jerky steam boiling and cooking production.
This heat resistant PTFE belt will maximum the output of the customer's machine and minimize the downtime in the production. ESONE PTFE belt is the long lasting and reliable conveyor belt for steam cooking food processing industry. And ESONE is offering mesh fabric with different mesh sizes for meeting customer's requirement.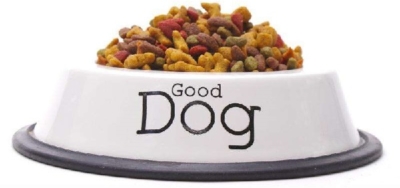 Vertical & Horizontal Toaster Belts
In the Quick service restaurant, toasted buns is the standard menu item. ESONE Teflon coated release belt & sheet and silicone belt is the conveyor belt for the bun toasting machines.
ESONE product offer long lasting non stick surface and providing excellent heat transfer property. We also customize the silicone belt with different texture in order for increasing the force of friction and cooperate the operation of the machine.
The reliability of ESONE belt & sheet will maximum the output of the toasting machine and minimize the off time of the vertical or horizontal toasting equipment.
Vacuum drying is the mass transfer operation by means of creating a vacuum for removing the wet solid. It is an essential operation way in food processing, chemical processing, agriculture industry and others. Vacuum drying is generally used for the drying of substances which are hygroscopic and heat sensitive.
ESONE release solution for vacuum drying, freeze drying or lyophilization applications of pharma product and food which are subject to strict hygiene regulations. ESONE drying belt is food grade, and offer superior non stick & easy to clean surface with freezing temperatures. These non stick Teflon belt will provide the reliable release from dried products, and ESONE is offer different mesh size according to customer's request.