Valve Insulation Jackets, perfect thermal insulation and protection for Valve
Valve Insulation Jackets, made of PTFE or Silicone coated glass fiber fabrics, impregnated on both sides or one side. It's used as the thermal insulation and protection jackets for the valve, pipeline, exchange, pumps, as this fabric is anti-aging, anti-environment, anti-corrosion, non stick and heat resistant. The working temperature of PTFE coated fabric is up to 600F, and the maximum temperature of silicone impregnated fabric is 500F, but silicone fabric is more flexible than PTFE fiberglass fabric.
What is Thermal Insulation Jackets?
Youngsun YS9038HD is PTFE impregnate(coated) fabric, which is made into Valve Insulation Jackets for environmental and chemical resistant.
The basic fiberglass is satin weaving, which ensure the high tensile strength of the blanket, and PTFE coating is flexible in order for making blankets into any different shapes and sizes.
The advantages of PTFE coated fiberglass fabric for Insulation Jackets.
– flame resistant
– Environmental resistant
– Chemical resistant
– UV resistant
– Almost smokeless
– Non-stick
The Data sheet of Valve Insulation Jackets
Youngsun could make the thermal insulation jackets into Gray, White, Yellow, Black or any other colors.
And the PTFE fabric could be coated on one side or both side.
Click the following to access the data sheet of One side or Both side PTFE impregnated fabric.
For one side PTFE impregnated fabric, the weight would be 16.5 oz/sy ± 10%(560 g/m2), and thickness is 0.016″  ± 10% (0.38mm)
For both side PTFE impregnated fabrics, the weight would be 18 oz/sy ± 10%(650 g/m2), and thickness is 0.018″ ± .001″ (0.40mm)
Application for Yellow insulation jackets
Removable Insulation Jackets are designed for Pumps, pipeline, valves, freeze protection and so on.
And Different color is for different application, like Yellow insulation jacket is for Gas, Oil and Steam value, pumps and so on.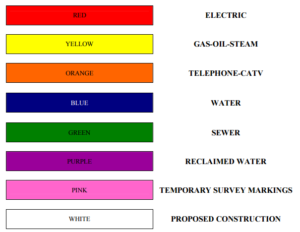 Valve Insulation Jackets could also be used for making Antiseptic Insulation Tent, which could be used to store chemicals(especially for flammable and combustible chemicals), or easy-corrosive, hazardous article.