ESONE PTFE coated Fabric in China Composites Expo
China Composites Group Corporation Ltd (CCGC) is one of the biggest composite manufacturers in China and one of the world's top three wind blade manufacturers. It owns the china's biggest FRP pipe & tank production base which can produce China's biggest tens-thousand-ton volume composite tank.
To make a conclusion, it is a large national-level composites manufacture group. Its main products include wind blade, winding gas cylinder, carbon fiber, glass fiber winding high pressure pipeline, glass fiber tissue, composite floor, high-class yachts and fishing boats and so on.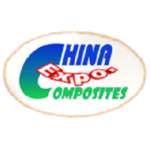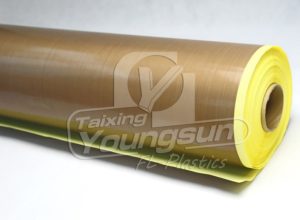 ESONE PTFE Mold release tape is PTFE coated fiberglass with adhesive. Due to the excellent non stick surface and heat resistant property, this adhesive PTFE cloth is widely used in the vacuum bagging system, in order for making helicopter blade, airplane composite manufacturing, wind power blade composite, carbon fiber composited material and so on.

Vacuum Bagging Bleeder Cloths (PTFE Porous fabric)
PTFE vacuum bagging bleeder cloths is also called as Porous PTFE Sheet, which has non stick surface, high mechanical strength and enough porosity so that air & resin can pass through.
Bleeder cloths is working together with PTFE mold release tape in vacuum bagging system.
Click following to download the TDS.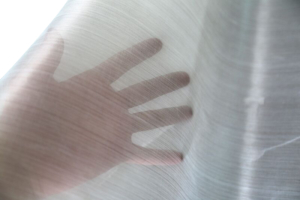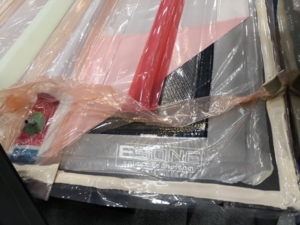 Premium PTFE skived film is skived from the top quality virgin PTFE resin, this skived film is engineered to meet the request of demanding electrical, mechanical, chemical and medical applications. After skiving, PTFE film will be coated with silicone pressure adhesive for using in vacuum bagging system in aerospace industry.
Click here to access PTFE film tape
Click here to download the TDS of YS7908-ESONE, YS7913-ESONE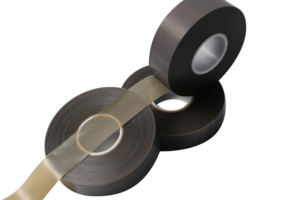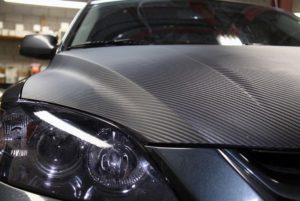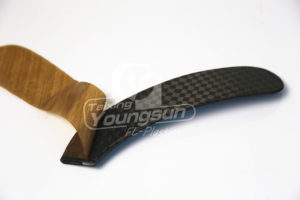 Automotive engine cover release sheet
Now more and more super cars are using carbon fiber reinforced engine cover, in order for reducing the weight but increasing the mechanical strength at the same time.
PTFE Fabric is used as release sheet for the lamination of engine cover.
Release sheet & belt for carbon fiber composite
PTFE coated fiberglass fabric is also used as release sheet for carbon fiber composite. For example, it is used as release belt for carbon fiber prepreg, or be cut into same shape as carbon fiber composite product in order for release. Sometimes, one side coated PTFE fabric will be used in the process.
Wind Turbine Blades Release
We customize PTFE porous fabric with balanced porosity and release property, meanwhile we will enhance the mechanical strength of PTFE fabric and PTFE mold release tape.
ESONE's product has long lasting and non stick surface, which can protect the molding very well and will not leave adhesive after strong heat pressure in vacuum bagging system.